Bigg's diner has always prove itself to be one of Bicol's child-friendliest stores. Good news for all parents and kids out there, Bigg's launched its child-friendly promotion 'Kids get a free meal!'. I've seen many flyers spread all over Naga City saying that a child gets a free meal at Bigg's, so we visited one of its outlets. And true enough, my son enjoyed his meal. We let him choose over a variety of meals from Kid's Power Meals, and he chose the 'Thunder Steak'. He was attracted by the decoration on his dish which seems to look like a face made out of nutritious vegetables.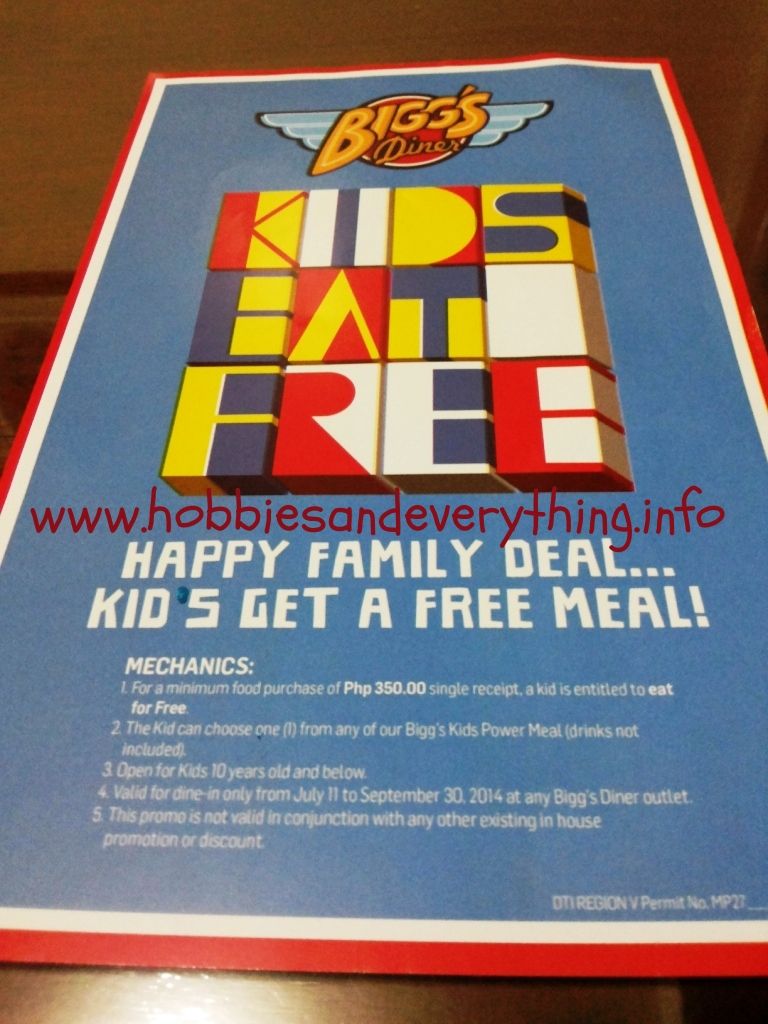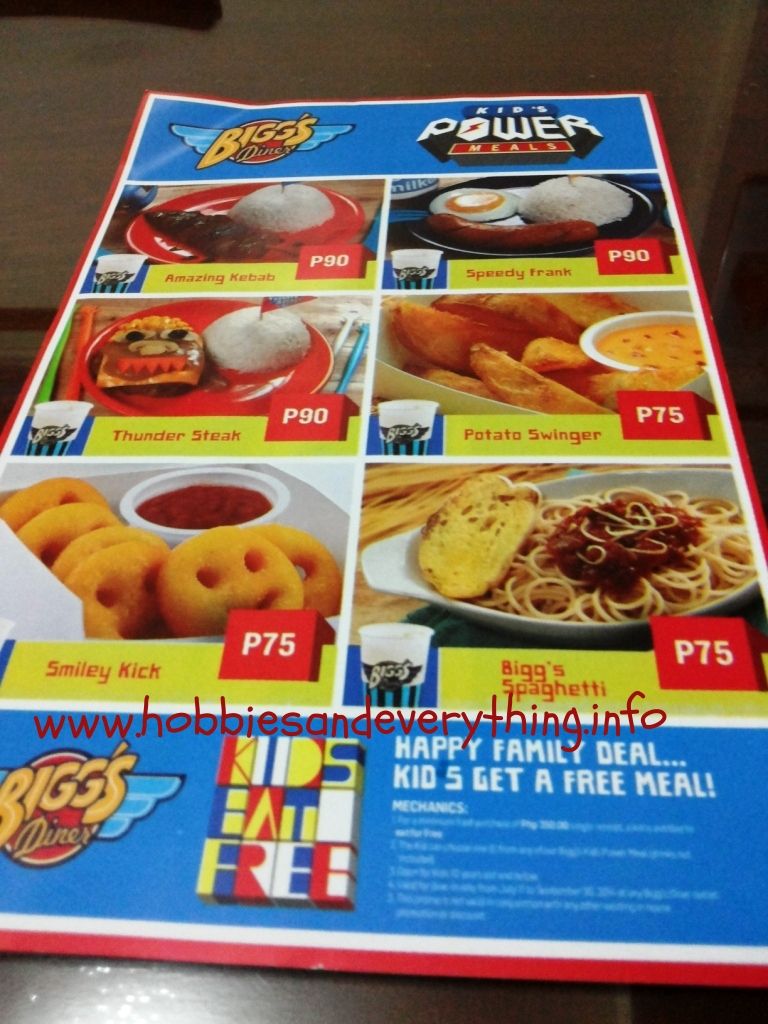 For a minimum food purchase of P 350.00 single receipt order, your kid can have his meal for free. Let your kid choose one (1) from the 'kid's power meal' but drinks are not included, as long as your kid is 10 years old and below. This promotion is only valid for dine-in at any Bigg's outlet for a period of July 11 to September 30, 2014. And just like other promos from other food chains, this promo is not valid with any other promotion or discount.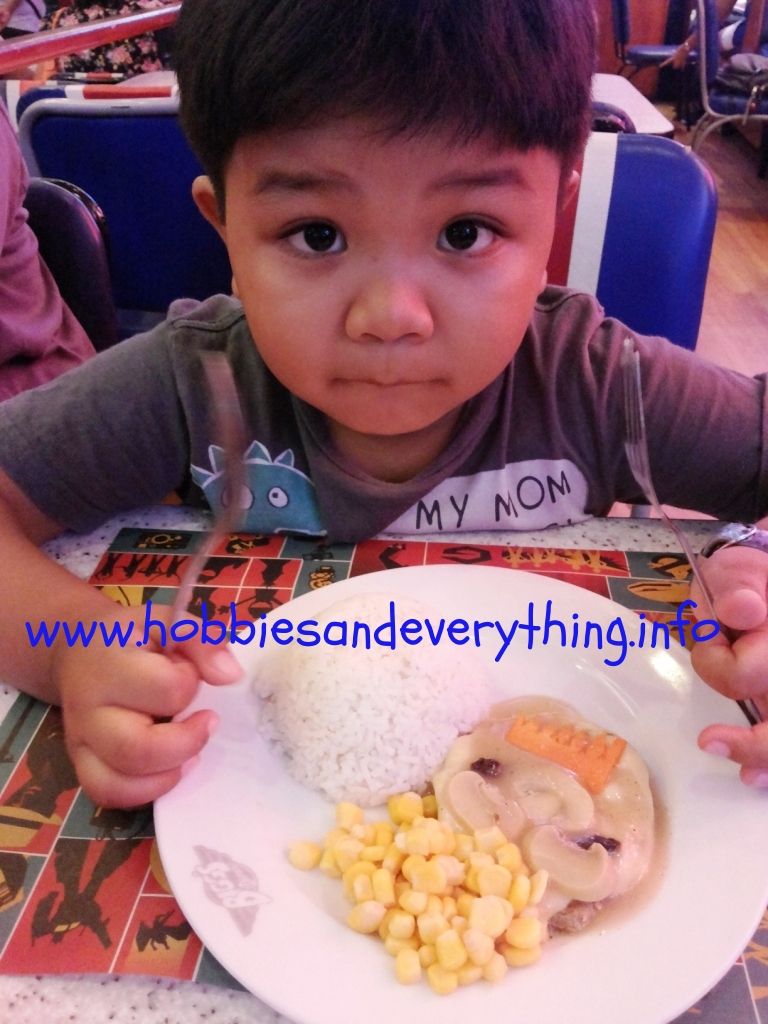 As a Bicolano, I am proud of what Bigg's Diner has achieved over the years. Maintaining the taste and quality of foods since 1983 makes Bigg's Diner as one of Bicolanos' favorite food chains. They value the importance of family especially by children, that is why every 31st of October they hold the annual 'Shocktober', which showcase the child's ability to interact with people by dressing up in his favorite Halloween, Superhero or whatever costume that is appropriate for every year's theme.
Now, as part of their appreciation to their costumer's continuous patronage on them, they want every child to enjoy their stay at Bigg's Diner by giving them free meal. So parents, bring along with you your kids and let them experience good food from Bigg's Diner.