If one is to crave for food, one of his top choices will be Lechon. Lechon is a roasted pork which is famous in Spain as well as in our very own native land, the Philippines. But I do not know how to cook lechon the roasted type, so I will only teach you how to make Lechon Kawali or deep-fried pork. And later we will make use of this Lechon Kawali in making our Lechon Paksiw.
Here is how to cook Lechon Kawali:
Ingredients:   3/4 kilo of belly or bacon cut, salt, pepper, bay leaf, 2 cups of water for boiling and  cooking oil
Steps: 1. In a pressure cooker, tenderize the pork with 2 cups of water and add the pepper, salt, and bay leaf for 15 to 20 minutes. Use extra caution in using pressure cooker, you should read first the manual before using it. Then when the pressure settled down, get the pork and place it in a plate for cooling. You can place it inside the refrigerator when cooled to achieve the crispiness that you desire.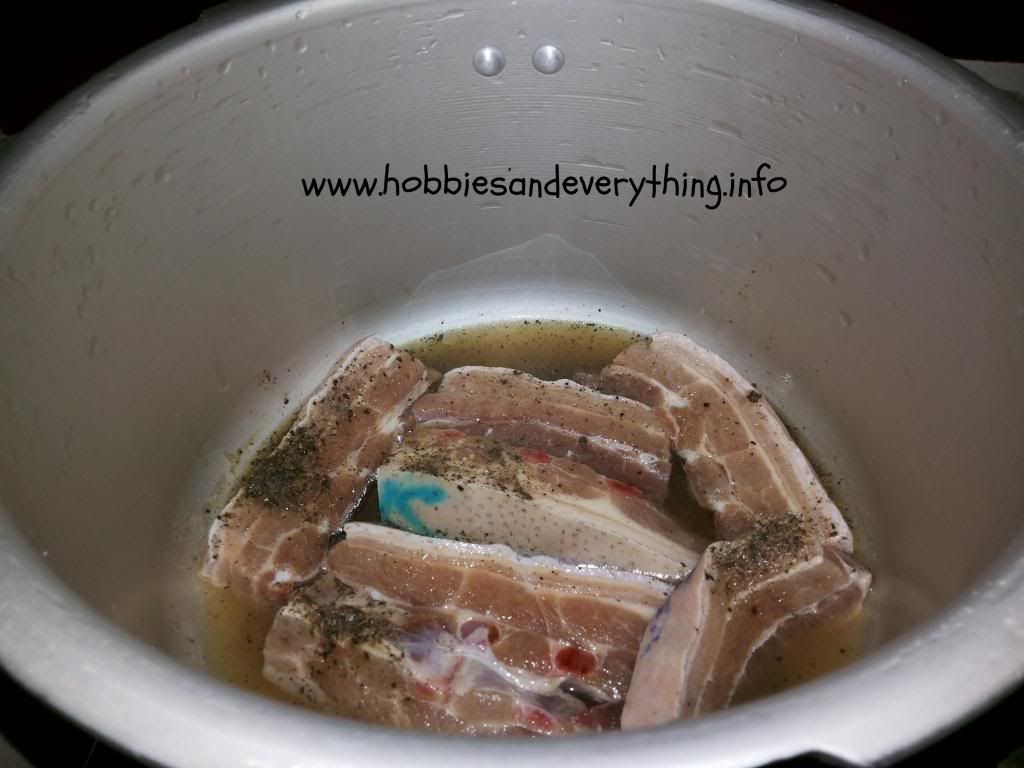 2. In a deep frying pan, heat the oil but be sure not to overheat it. Then place the cooled cooked pork. You can sprinkle cold water to make it more crispier. When the color turns golden brown, it is now cooked and ready to be served.
Now we know how to make Lechon Kawali, we will now make use of the lechon kawali for our lechon paksiw.
Most of us cook lechon paksiw due to the leftover lechon during celebrations. Lechon paksiw is cooking lechon in a cooked lechon sauce mix.
Here is how to cook Lechon Paksiw:
Ingredients:   cooked lechon kawali, 1/4 cup lechon sauce, 4 cloves of crushed garlic, 1 medium-sized chopped onion, bay leaf (laurel), 3 tablespoon of vinegar (depending on how you like it to taste), 4 tablespoon brown sugar, 2 tablespoon of liver spread (optional), 3 tablespoon of bread crumbs or crushed soda cracker, 1/4 cup water, 1 tablespoon cooking oil, pepper and salt.
Steps:    1. In a heated pan, saute' the garlic and onion. Add in the lechon kawali and season it with bay leaf, vinegar, liver spread.
                 2. Pour the lechon sauce, next add the water and let it boil. Then sprinkle the bread crumbs or crushed soda cracker. Add pepper and salt to taste. And it is ready to be served. Makes 2 – 3 servings.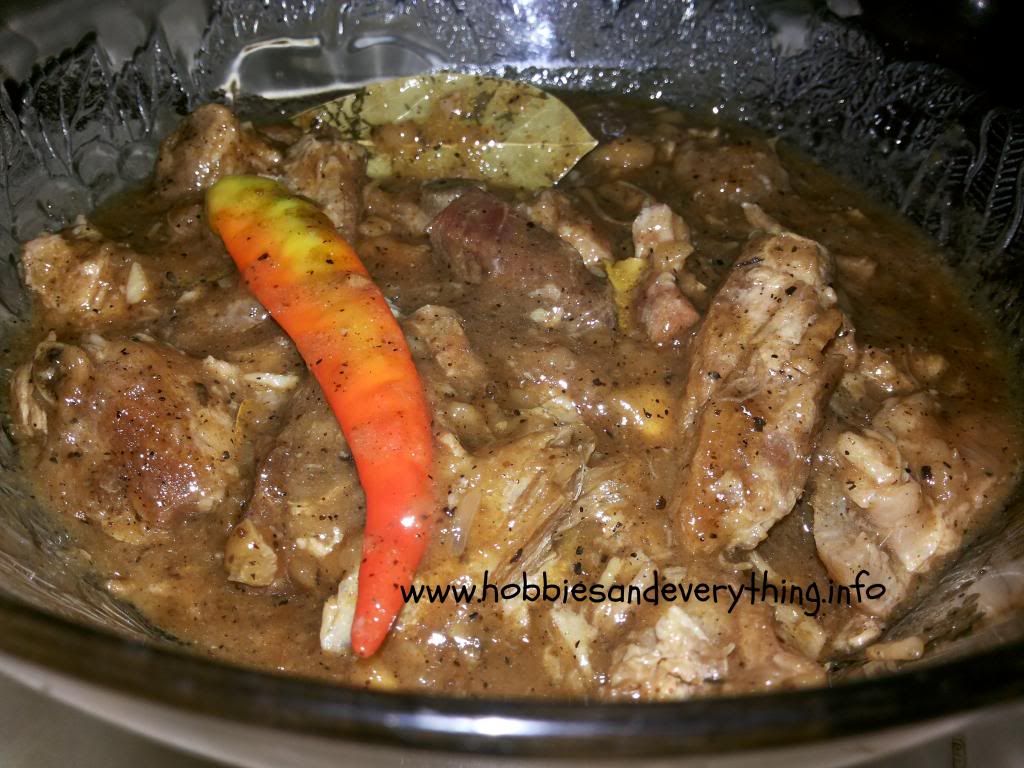 Experiment to form new dishes. Make cooking your hobby, and you will make everyone's tummy happy. Until next time! 🙂